NUSA V: ORIGINS
Nusa-V (read: Nusa Five); a collaboration of Indonesia & Japan, is set to be launched in Singapore and Southeast Asia in English edition volume on 21st March 2019.
Padma Pusaka Nusantara; a company based in Jakarta, is working with Shogakukan Asia Pte Ltd (a subsidiary of Shogakukan japanese publisher behind popular comics such as Doraemon, Detective Conan, Yokai Watch) to create a co-owned Nusa-V comics series.
"We need a good talented creator, who can create original creation, who has a background of Indonesian culture. So that's why we decided to have a collaboration with (Padma Pusaka Nusantara), and we are happy to introduce this title to the market," Mr.Bunsho Kajiya, Managing Director of Shogakukan Asia, explained.
Story and illustration for Nusa-V is created by Sweta Kartika, a popular Indonesian creator (Grey & Jingga, Wanara), under the guidance of Yasuyuki Sagami; a senior editor from Shogakukan Japan. "I researched the vast national culture which became the main foundation of Nusa-V story. During this stage I learned even more about how rich and valuable Indonesia's culture is," Sweta said.
Nusa-V tells the story of five young people from the five biggest islands in Indonesia; Rangga (Java), Naya (Sumatera), Rimba (Borneo), Rena (Celebes), George (Papua), in facing Sandekala, a villainous group which bows to an evil entity called Kelana. With powers and costumes based on indigenous wildlife such as the Sumatran Tiger, Orang utan and Sawfish, the Nusa-V team doles out justice with unique style against the monsters unleashed by the Sandekala.

Combining the essence of Japanese Tokusatsu (Special effects), Sentai (Superhero Teams) with Indonesian mythology, culture and a healthy dose of Silat, Sweta crafts a rich world with his signature detailed artwork and touch for poignance. The cast of Nusa-V is comprised of individuals across Indonesia's diverse archipelago, and before they can take the fight to the Sandekala, they will have to put aside their personal differences and learn to operate as a team.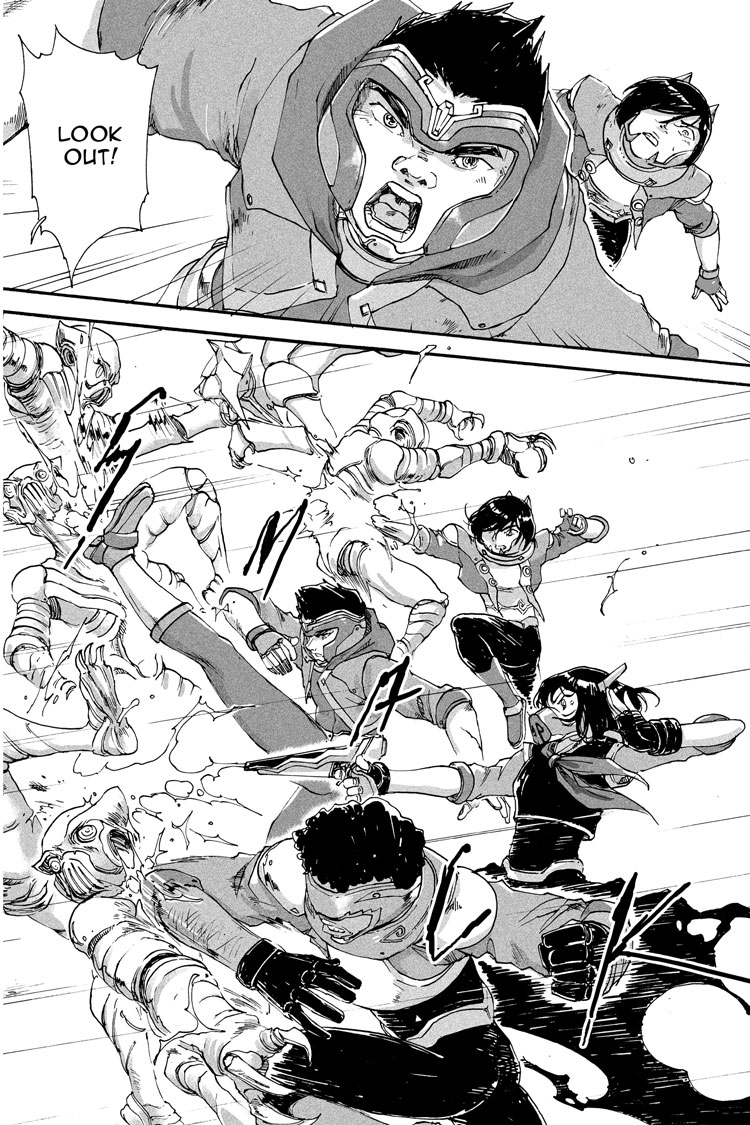 Reflecting the nuances of comics culture in Indonesia, Sweta's work also presents a subtle commentary on diversity against the evils of enforced homogeneity. Indonesian comic culture has a rich and varied history which is little-known outside of the country, and in the golden age of the 1970s locally produced comics entertained crowds with Chinese legends, foreign adventure stories and Wayang tales alike. With the gradual loosening of state control and censorship over publishing, Indonesian creators have entered a new age where they can freely, if cautiously speak about issues in modern society. (Source: Inside Indonesia)
First published in Indonesia's Re:On comics magazine 28th edition in Bahasa, this ongoing comic title has captivated audiences in the country and will soon be available outside Indonesia for the first time.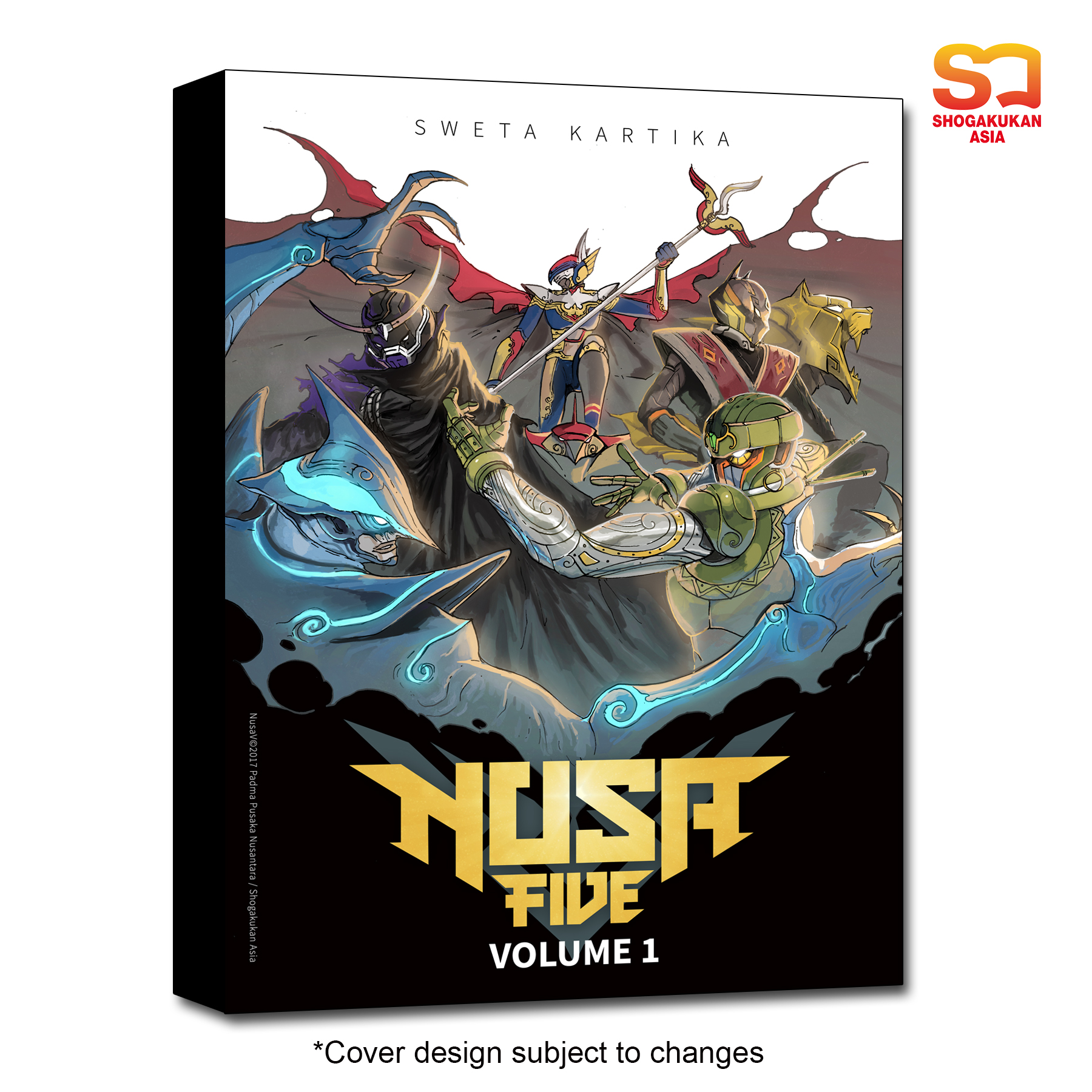 Nusa-V's first 7 chapters have been compiled into a lavishly created 248-page tankobon edition which also includes a bonus special chapter and an author's note. The book will be available at major book chains in Southeast Asia.