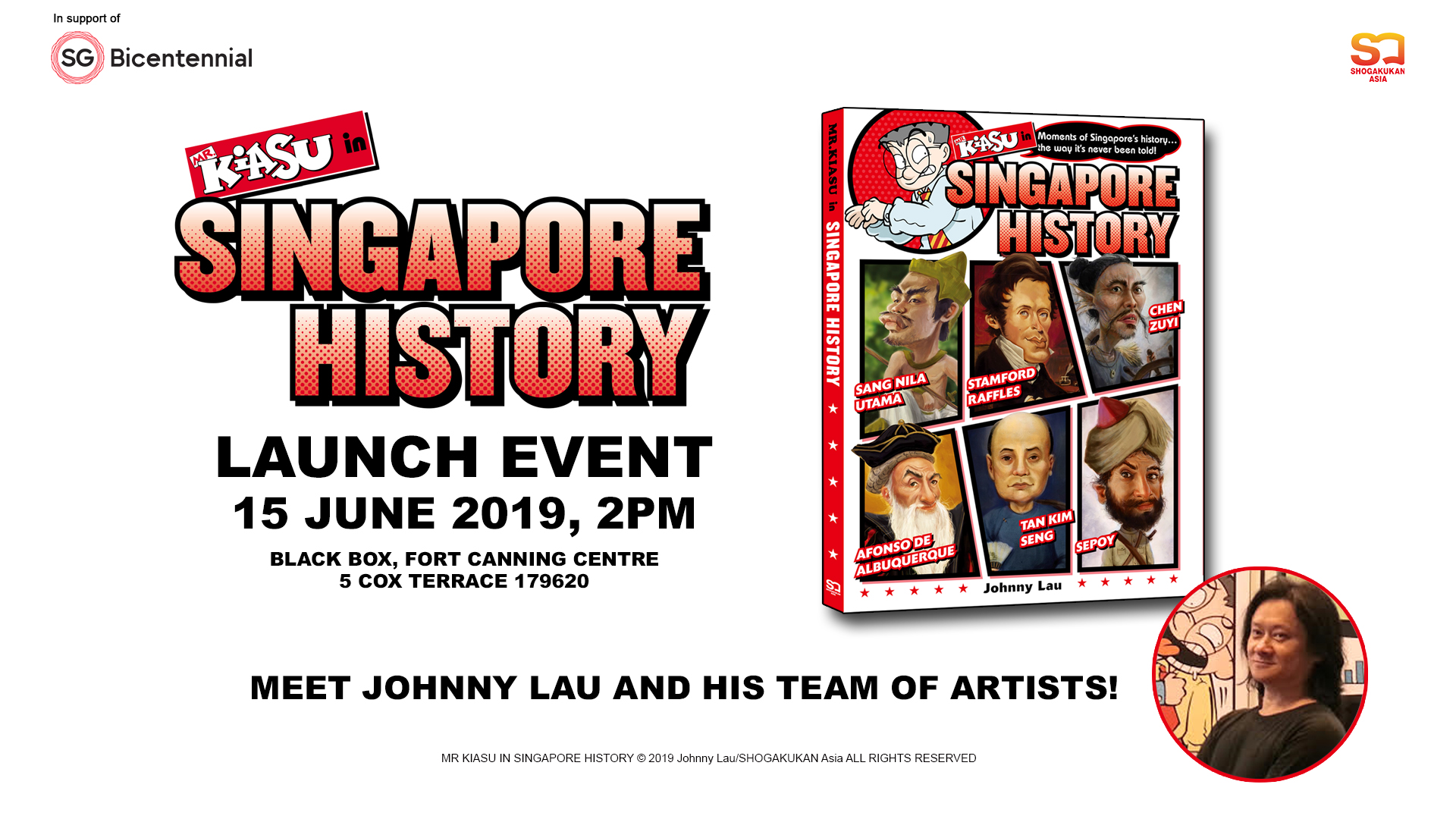 Mr. Kiasu in Singapore history launch event @ Fort Canning Centre
Shogakukan Asia Pte Ltd is pleased to announce the release of Mr. Kiasu creator Johnny Lau's latest endeavour, [Mr. Kiasu in Singapore History] in support of the Singapore Bicentennial.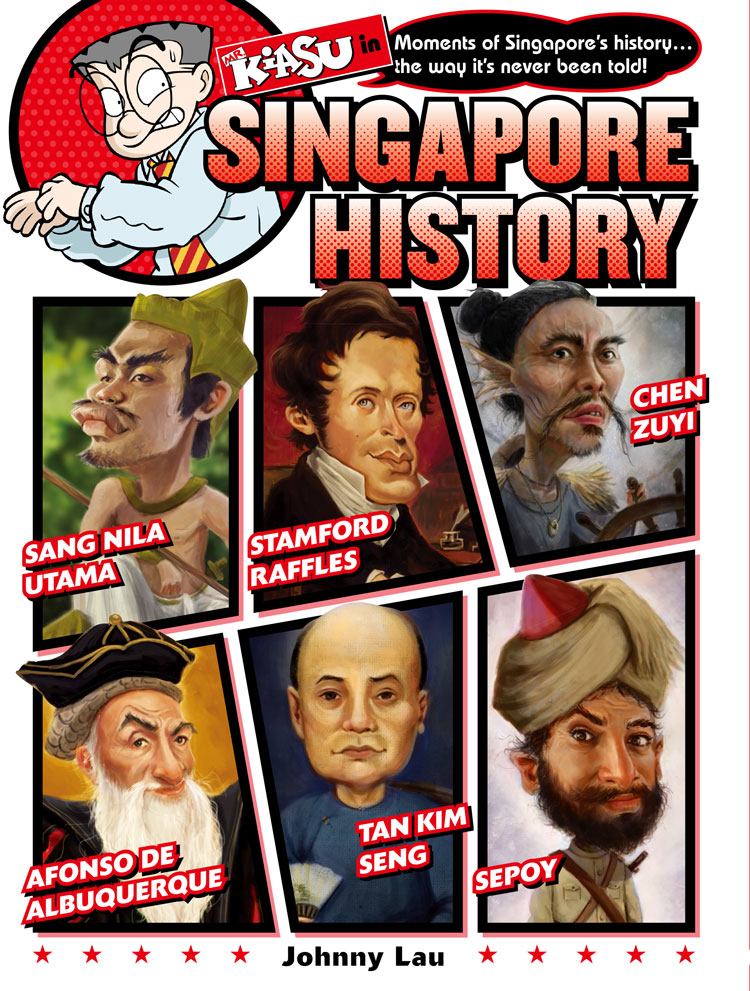 Mr. Kiasu in Singapore History ©2019 Johnny Lau/SHOGAKUKAN Asia ALL RIGHTS RESERVED.
Created with the support of the Singapore Bicentennial Office, Johnny and his team of 8 collaborated artists have woven a 128-page comic anthology featuring local icon Mr. Kiasu as he observes tumultuous events in Singapore's early history. Tying in Johnny's unique brand of storytelling and love of pop culture references with the artistic talents of fellow Singaporean creators, the comic also presents nuggets of historical information in an entertaining format for readers of all ages.
This unique manga-format book will inspire students, their families and others to learn more about Singapore's key historical personalities from its rich 700 years of heritage and culture.
"…Johnny and his team take you out of the comfort zone with the most unlikely of history tour guides in Mr. Kiasu, he gives you a wide-angled lens to see that history with." Mr Gene Tan, Executive director of the Singapore Bicentennial Office mentioned in his foreword for the book.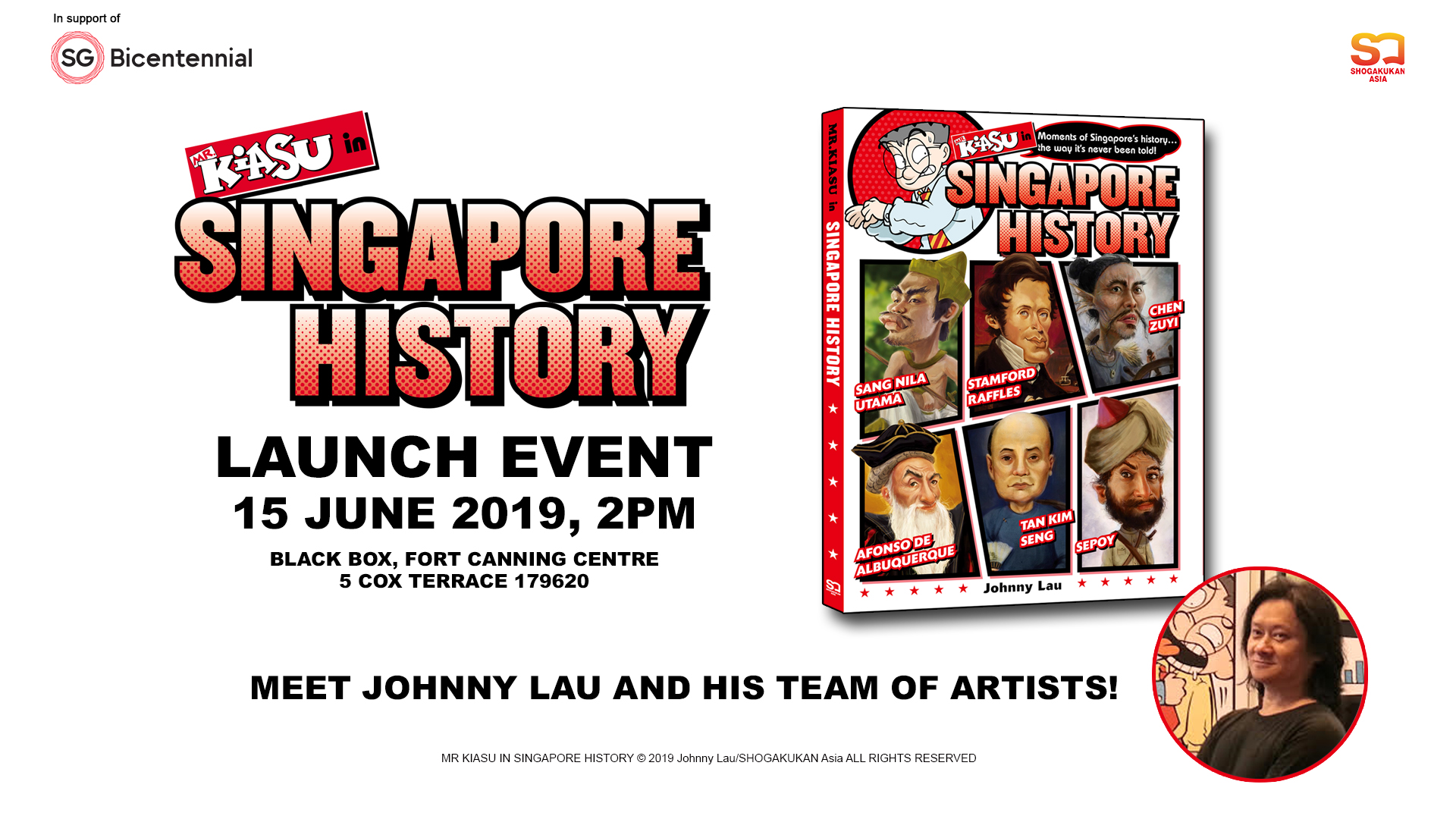 [Mr. Kiasu in Singapore History] will be launched on 15th June 2019, 2pm at Black Box, Fort Canning Centre with a panel discussion and interview featuring Johnny Lau and his collaborators. The book will be available at the Fort Canning Bicentennial Experience at the Naiise store and also at all major bookstores in Singapore and Southeast Asia.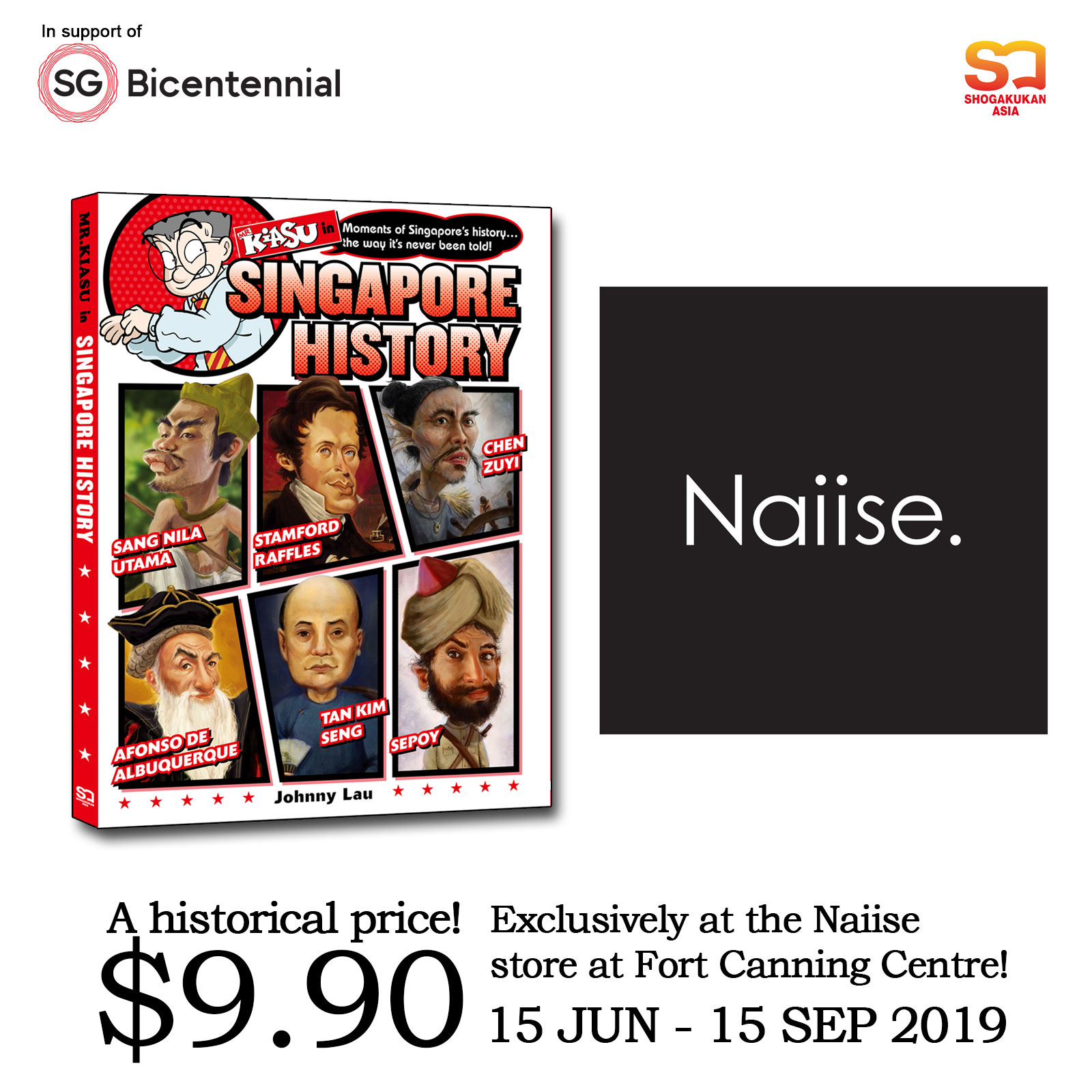 About the Singapore Bicentennial
The Singapore Bicentennial marks the 200th anniversary of Stamford Raffles' arrival in Singapore, a key turning point in our history. But our story did not start in 1819. It started more than 700 years ago. 2019 is a time for commemoration and appreciation of historical events, cast of contributors and communities that shaped our evolution. It is a reflection of our journey from Singapore to Singaporean.
About Johnny Lau
Johnny has been working towards becoming a comic artist since the age of four. He first conceived Mr. Kiasu back in 1989, but now leaves most of the illustration work to other talented artists in order to work on his narratives, where his true passion lies. Johnny believes storytelling is the key to connecting with people, not just locally but globally as well. He has created and written more than two hundred stories in long and short form, and is currently involved in various projects in the form of TV shows, feature films and web content. He currently resides in Singapore.
About Shogakukan Asia Pte Ltd
Established in 2013, Shogakukan Asia is the leading publisher of manga and edutainment titles in Singapore and Southeast Asia. Publishing and distributing titles such as Pokémon, Detective Conan, Beyblade and Future Card Buddyfight, Shogakukan Asia brings entertainment to young readers in the region.