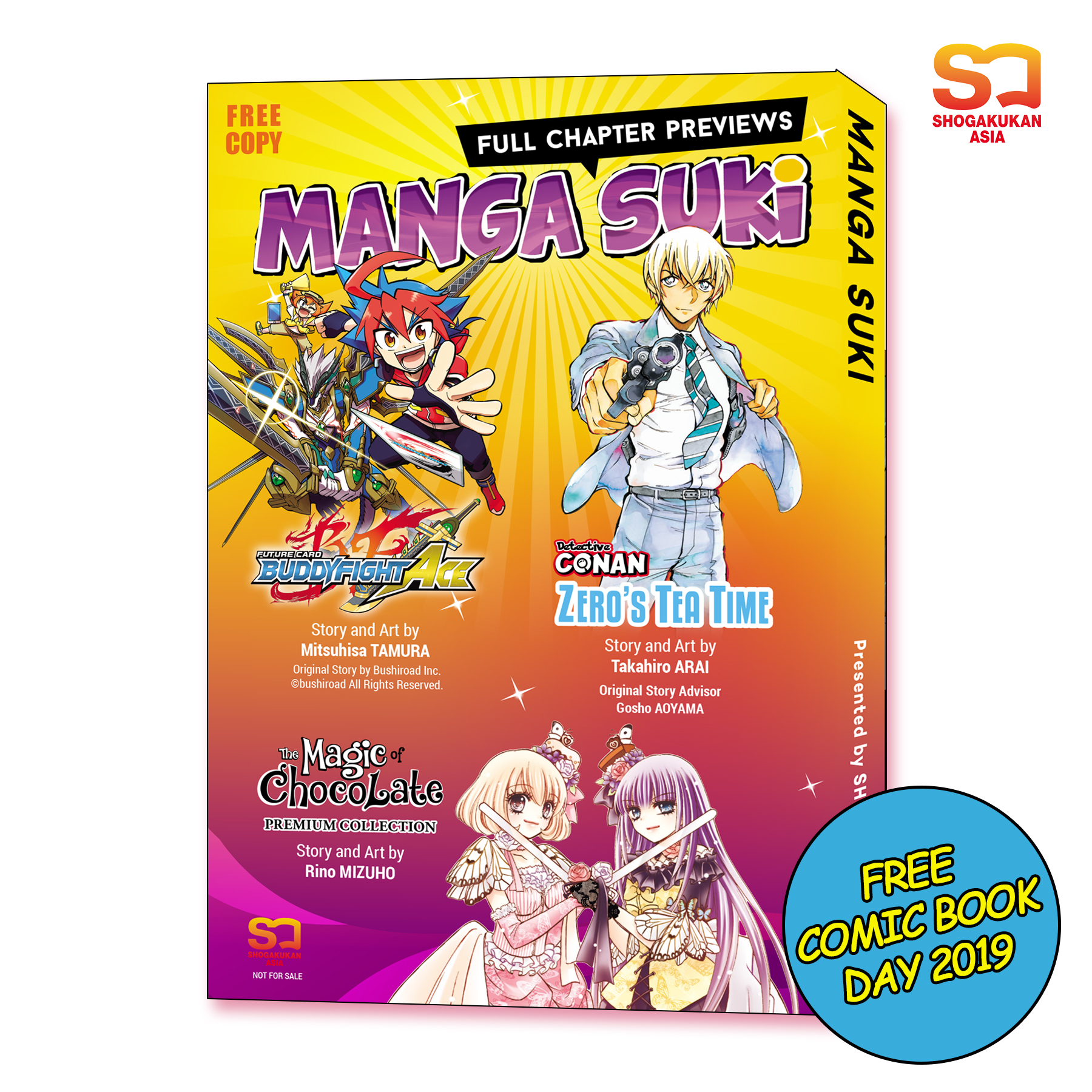 Free Comic Book Day 2019

Celebrate Free Comic Book Day with the 2019 edition of Mangasuki!
As the name implies, Free Comic Book Day is a single day when participating book shops around the world give away comic books absolutely free to anyone who comes into their shops. Beginning from 2002 in North America, thousands of shops around the world have given away millions of free comic books to interested readers. We're proud of the continuing success of FCBD and look forward to growing the event each year! (Source: Free Comic Book Day)
This year, Shogakukan Asia presents Mangasuki 2019 as its Free Comic Book Day lineup. Featuring full chapters from hit series and upcoming titles, the 2019 edition presents Detective Conan: Zero's Tea Time, Future Card Buddyfight ACE, The Magic of Chocolate and NUSA FIVE!
Check out our list of participating partners in Southeast Asia:
Different shops have policies on how many free comics you can receive. Check with your closest store for their policies and plans for FCBD starting May 4th 2019!